Duck Down Guide Service - Testimonials
Duck Down's page for customer testimonials about their experience duck hunting in Stuttgart Arkansas
Send a Testimonial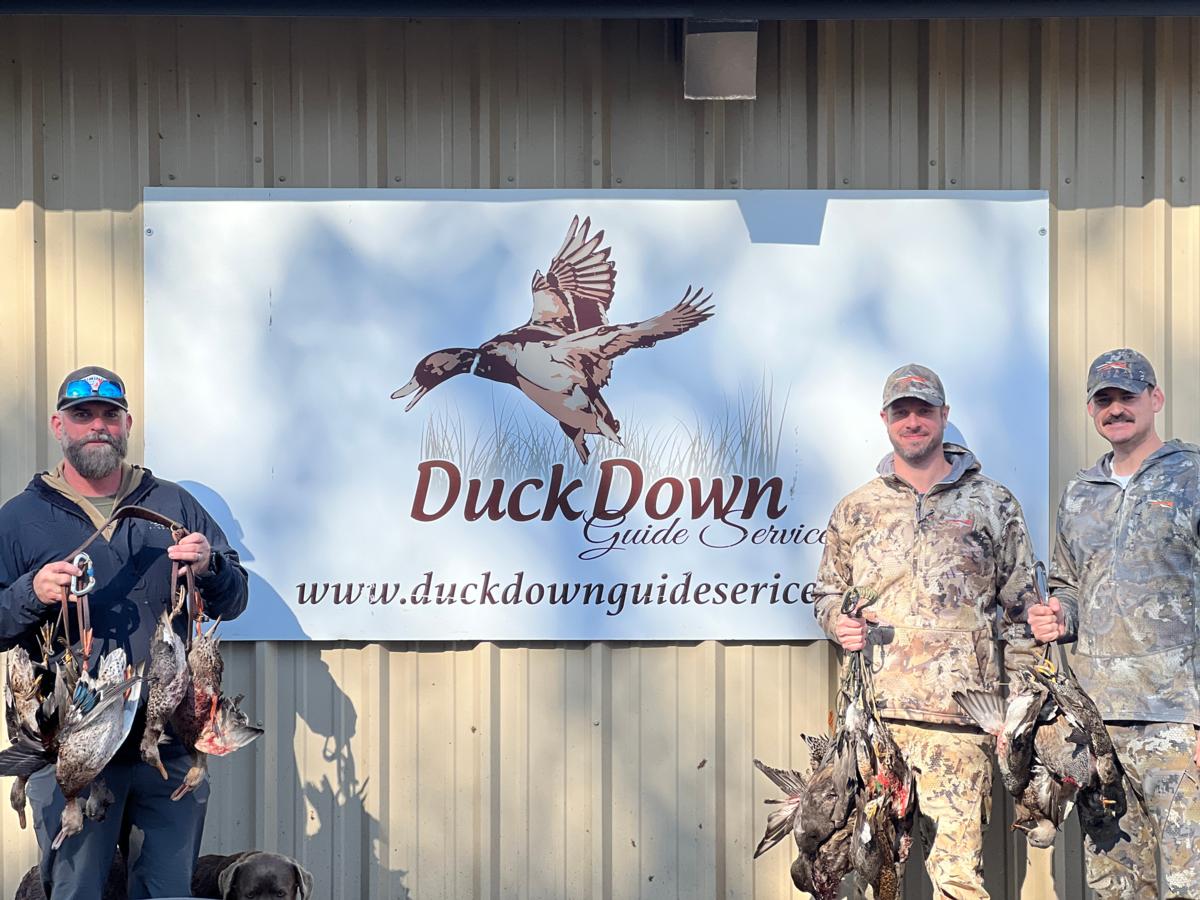 Cory Boyd
Fall 2023 - Riverside Iowa
We booked a 2-day self guided duck hunt and an afternoon specklebelly hunt with Duck Down Guide Service, while staying at their River house property! We shot 3 man duck limits in a few hours each morning while hunting flooded rice fields! Duck Downs put us in a great field! I also want to say that Duck Downs staff at their lodge is amazing to say the least! We were provided 5 star service while staying there and our meals were top notch! Our chef Jeff has phenomenal customer service skills and can make a mean breakfast burritos! Everyone made us feel very welcomed! I would highly recommend this guide service if you're looking for great hunting and 5 star customer service!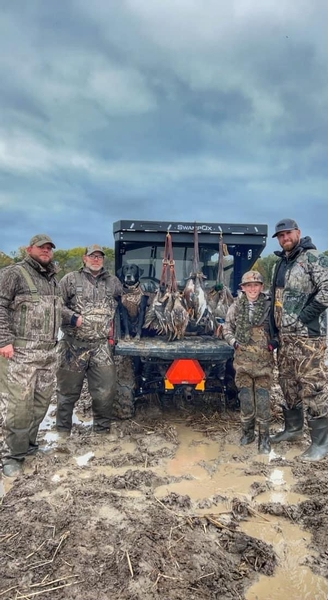 Allen Witcher
2022 - Arkansas
4th year in a row with these guys. Our group has always been taken care of, we have had older and younger hunters in our group that have always been very accommodating! I am looking forward to having more successful hunts with theses guys!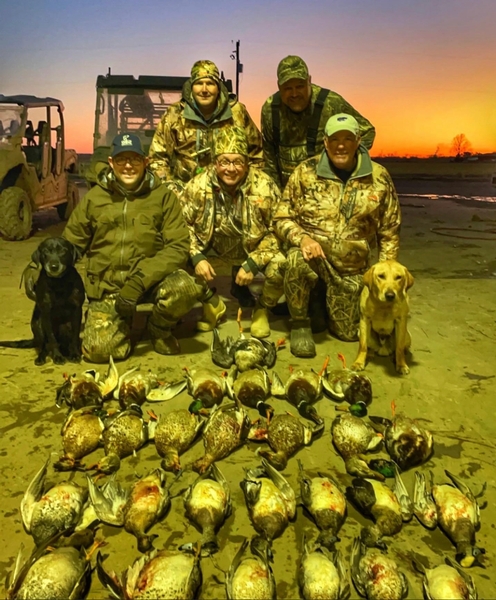 Anthony Pagano
combo hunts
1/3/22 Union League of Philadelphia
That was a great day, best single hunting day I ever had!??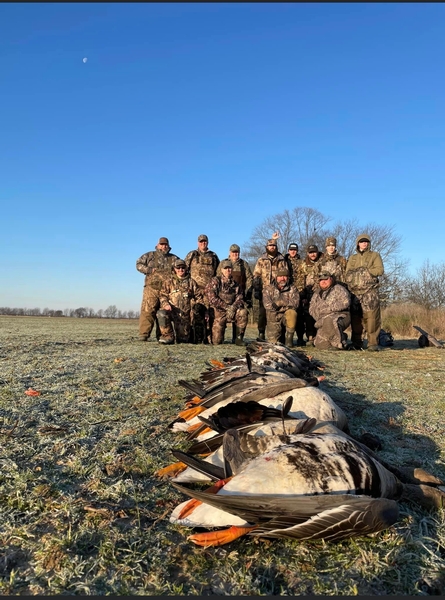 Fowl Mouth Hunt Club
Combo Hunt
1/23/22
Carl , Shane , and Ol 2 First name Made it a great one for the books.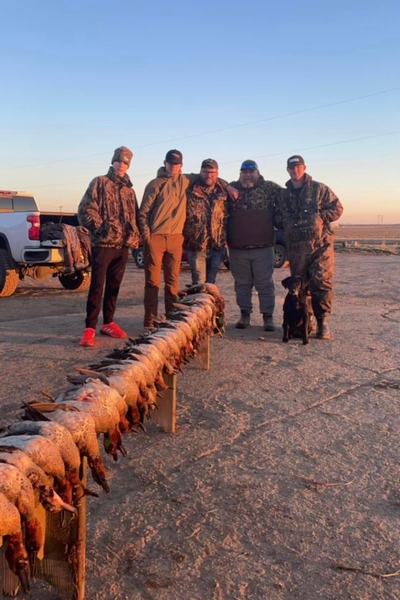 Putt Putman
Duck And Goose Hunt
12/23/21 Louisiana
Great hunt with the guys this past weekend. Shane Cain and Carl Lamb showed us a good time.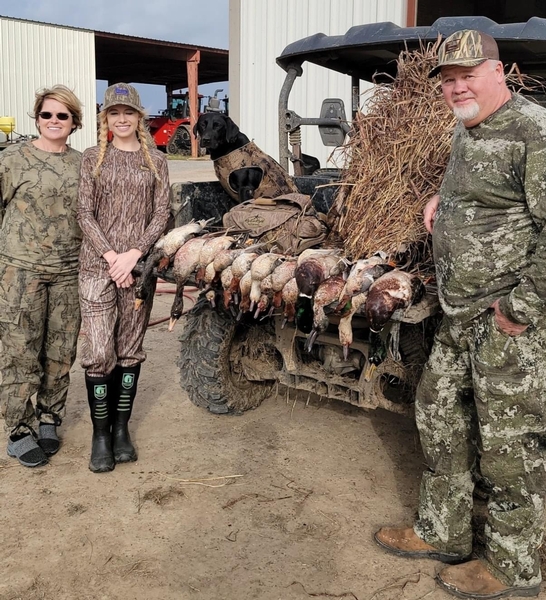 Wesley Manning
Duck and Goose Hunt
12/28/21 Georgia
Great group off guys can't wait for my next trip back out next season first class outfitters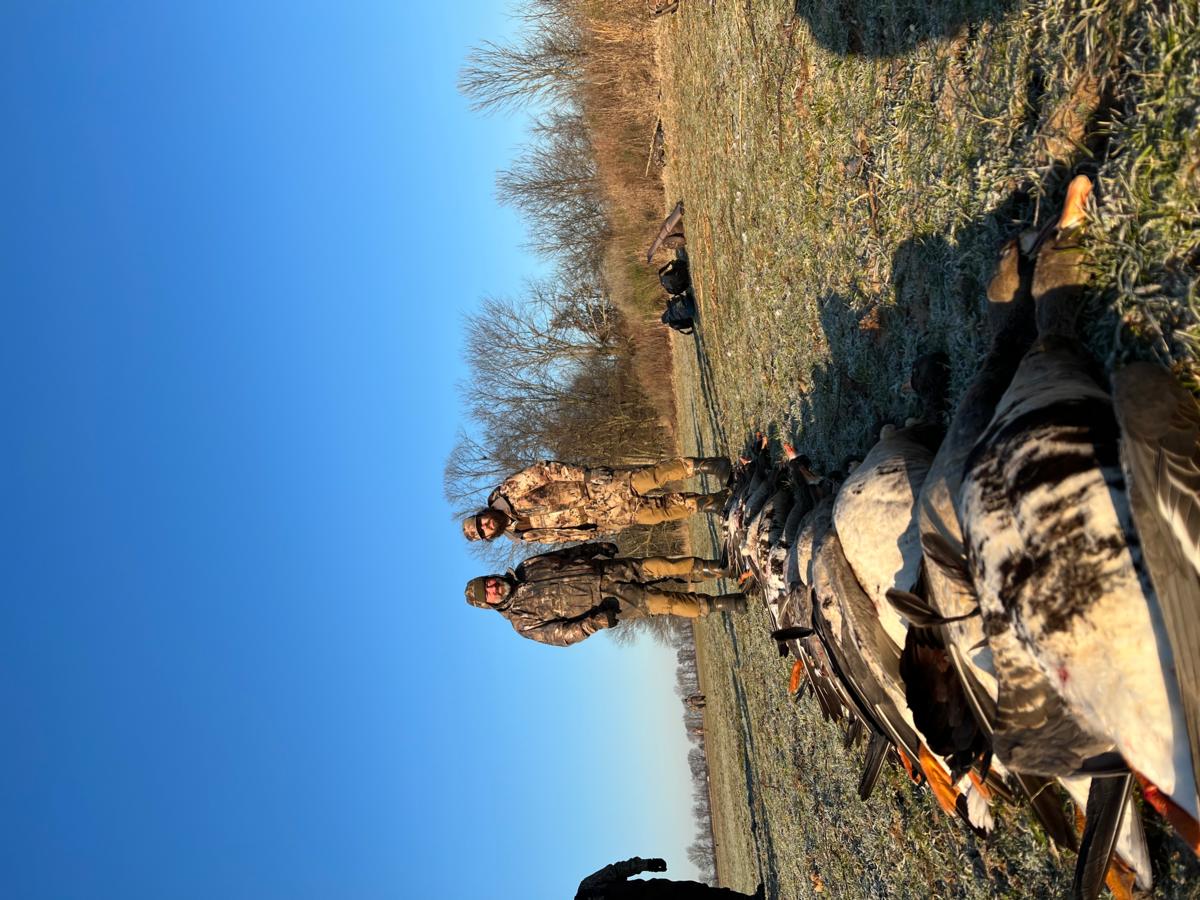 Zach Allison
January 22nd-26nd - Seven Points, Texas
First time up to Arkansas to duck hunt. Carl and Shane can straight up call them in. We had a blast. Ducks were slow but we smacked the specs! Awesome lodging and food! We will be back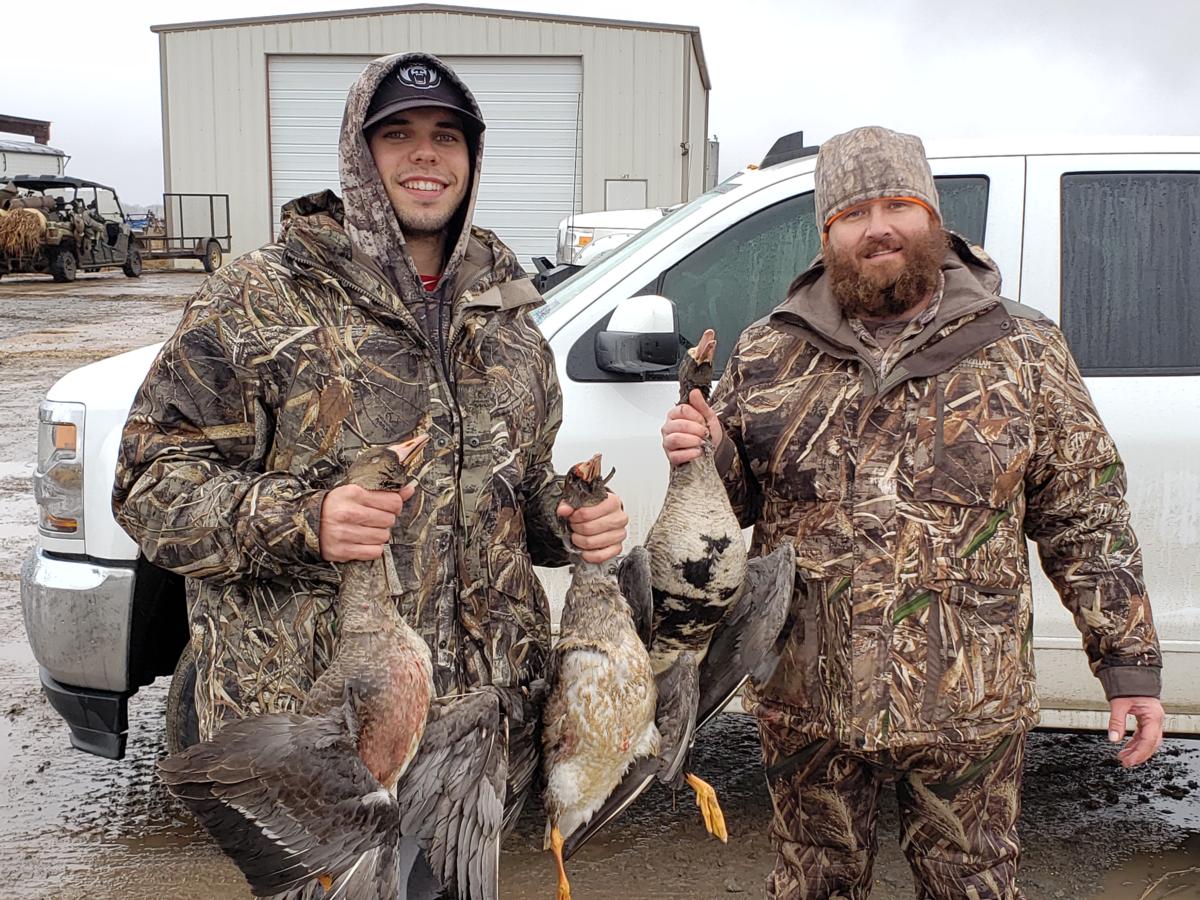 Heath Navarro
2020/2021 - Waxahachie, TX
Can't say enough about the guys at Duck Down Guide Service. Ryan was a great guy tonwork with and answered all my questions very promptly. Morning duck hunt was a little slow but was still a blast in the stand with our guide Carl. Afternoon speckle hunt was so much better and we'll be back next year and many more after that Lord willing. If you're looking for an all inclusive 5 star outfit Duck Down is the place!!!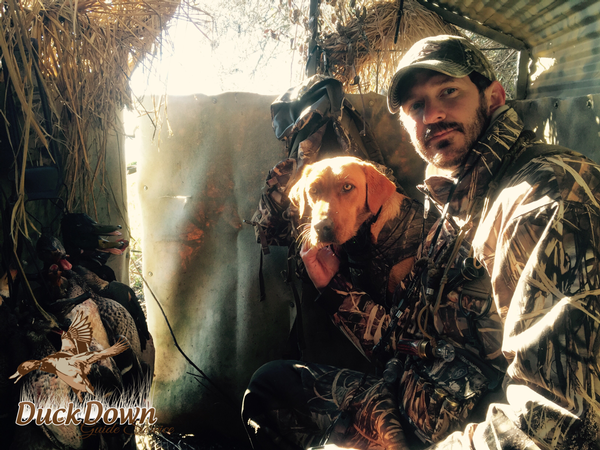 Luke Brandon
2015-2016 - Anacoco, LA
I've had the pleasure of hunting with Ryan and the folks at Duck Down Guide Service for the last two years and the experience has been top notch. If you're a first time hunter, moderate, or experienced I highly recommend booking. Ryan and his team work very hard to ensure your hunt is accommodating and successful in a large or small group. The birds are always there, but the experience and professionalism of the guides (Russ, Benjie, Ryan) is what really makes this place worthwhile to hunt. Beware: Hunting here is extremely addictive!!!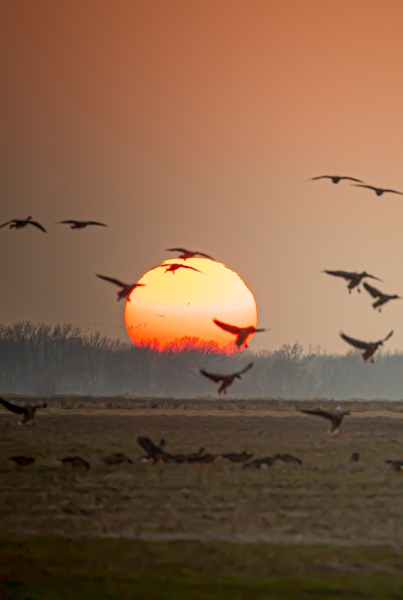 Maclane Parker
January 2016 - Shreveport, LA
Duck hunting was slow but our guides busted tail to get the job done. Goose hunting was PHENOMENAL. Absolutely will do business again. Great guys and great place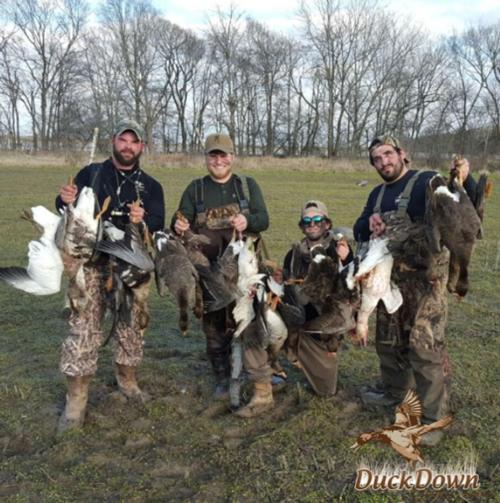 McClane Parker
January 2016 - Shreveport, LA
Duck hunting was slow but our guides busted tail to get the job done. Goose hunting was PHENOMENAL. Absolutely will do business again. Great guys and great place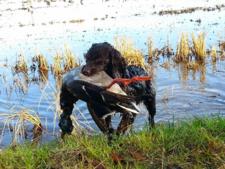 Wade Clingan
2014/2015 - Central Alabama
Our Boykin Spaniel retrieving a mallard @ Duck Down Guide Service.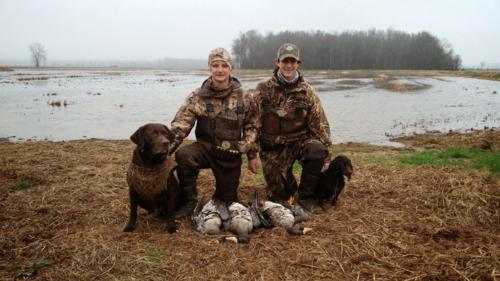 Wade Clingan
2014 duck season - central alabama
Had a great time at duck down with my son and his friend...enjoyed the guide service...made us feel at home..they did a super job putting us on birds...the hunt and experience was lots of fun!! We look forward to next time!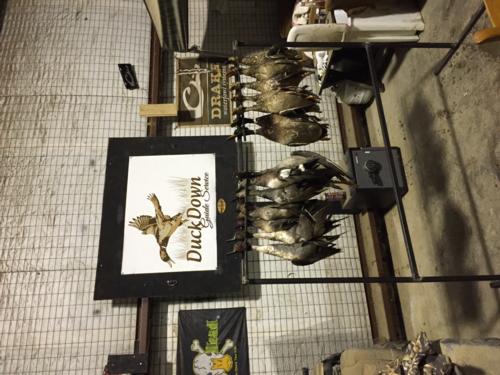 Nick Bernal
2014 - Hondo, TX
DDGS is everything you could want in a guide service. Top notch guides, family atmosphere, and prime location. We had constant action on our 4 day hunt and I plan on making it an annual event.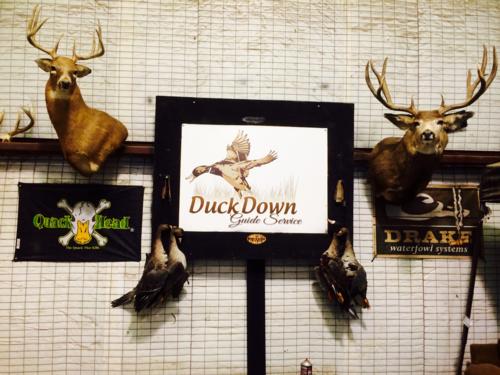 Mike Leverett
Winter 2014 - Forsyth, GA
We had a great duck hunt and goose hunt. The guides did a fantastic job of calling the birds Looking forward to going back next year.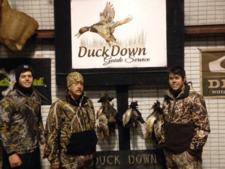 Caleb Hawkins- TD Outdoors
Fall 2013 - Queen City, TX/Lincoln, NE
I traveled down to Humphrey, AR from Lincoln, NE, where I go to school, for an early December duck hunt. I met up with the rest of my family there, and we were happy to find great lodging accommodations waiting for us upon our arrival. The next morning, we were introduced to several of the pro-staffers, all of who were great guys, and then were taken out to a beautiful honey hole. It was cold and snowing a little, but there were wads of ducks in the air, and our guides stuck it out until we got our limit. (It didn't take very long) I'd go back in a heartbeat and would recommend Duck Down Guide Service to anyone!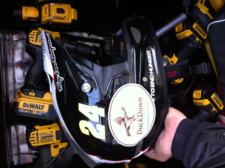 Hendrick Motor Sports - #24 Pit Crew
2014 - The Brickyard 400
Customer and friend of Duck Down Guide Service, Gene Cornwell, shows his appreciation at work by representing with a Duck Down Guide Service decal on the side of his helmet he wears as a member of #24, Jeff Gordan's pit crew at this years Brickyard 400. Congratulations to the crew on Jeff's 5th win at his hometown track. Thanks for the publicity Gene. See you in December.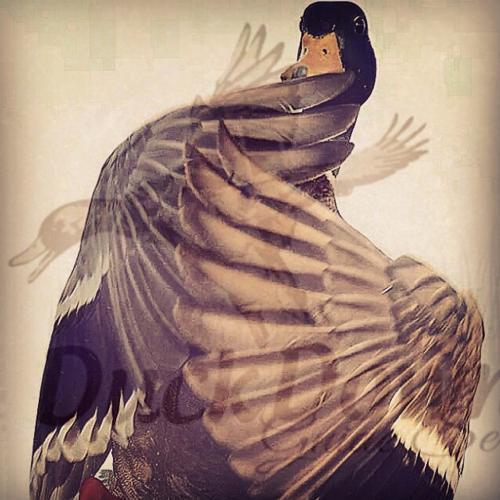 Ross Foster
winter 2012 and 2013 - Emmett Ar
Both years me and my buddies went to Ryan's farm we wacked ducks! Last year we were two shy of six limits on a one day hunt!!! We always do the self guided hunts! The ducks and geese are there!!! Awesome place to hunt and Ryan is a true professional!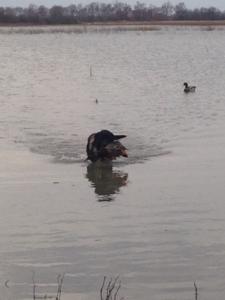 The Newells
2013 - Ohio
When hunting at Duck Downs you immediately feel right at home. Ryan and his crew are very friendly and great guys to hunt with and be around. The property is made up mostly of flooded rice where you will find a variety of different species feeding. It holds countless amounts of ducks and geese. By the end of our trip our coolers were loaded full with specks and ducks. Duck down and get some.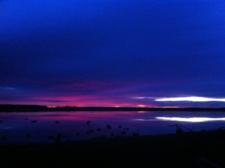 Gene Cornwell - Catawba,SC
2013-2014 season - Hendrick Motor Sports
I'm from the East coast and the waterfowl hunting along the Southern Atlantic flyway is nothing to brag about. So some friends and I decided to book a trip to Arkansas for a duck hunt. Not knowing anyone from the area we scanned the Internet looking for a guided hunt. I made a few calls and after talking to Ryan Henderson I new his farm was where we needed to hunt. He offers a wide variety of hunts to allow you book the hunt your looking for. Having some hunting experience we decided to try out our skills and decided on renting a blind from Ryan and doing a non-guided hunt. Turned out to be my best waterfowl experience ever. The farm is over 6000 acres and held birds all day. If your reading this and trying to decide where to book your next hunt, try Duck Down Guide Service and you will not be disappointed . Thanks again for the awesome experience Ryan!! Gene Cornwell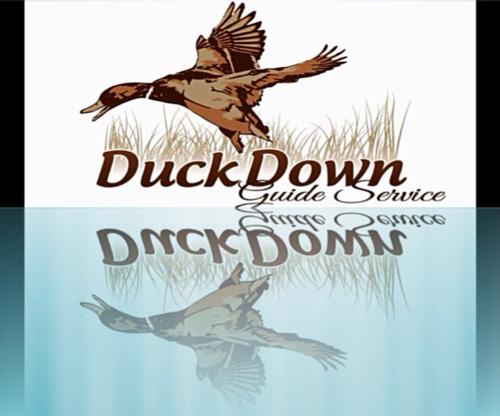 Justin Crumpton - Louisville, KY
Fall Waterfowl 2013
My cousin and I have been taking an annual hunting trip now for 4 years. We have primarily hunted Wyoming and Colorado for waterfowl on these trips, but I finally convinced Tony to make the trip to Arkansas. We are a couple of stubborn guys, and like to do all the work ourselves, so we booked a fully self-guided trip with Ryan on his farm. Never being to Arkansas, I was a little skeptical of what we were getting ourselves into. The first day was a learning experience to say the least, but after 3 days and 2 guns, we walked away with 31 ducks and 1 lone speck that is going on the wall. Arkansas itself is unbelievable for ducks and geese, but Ryan's farm is phenomenal. Thousands of birds were seen from sun up till sun down. There was never more than a 15 minute period that we didn't at least have ducks working out spread. Will I make the trip back to Arkansas? Absolutely. And there's only one guy I'll call. Ryan Henderson with Duck Down Guide Service.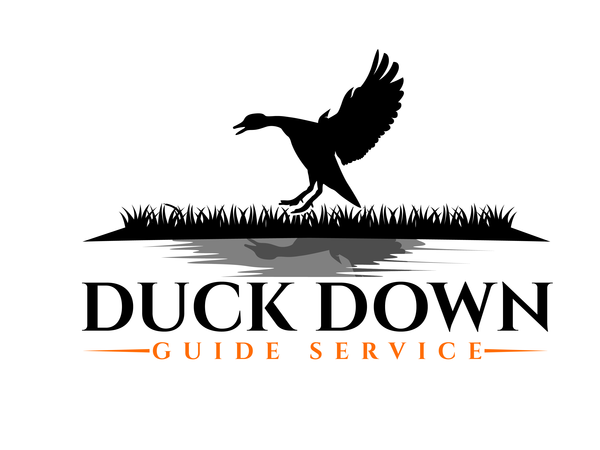 Jason Dobbs
I really enjoyed my first Dove hunting experience with Duck Down Guide Service this weekend. The Hunt was very well organized and Ryan and his guys were very proffesional and friendly. I appreciate you finding the spot for me and I plan on booking a duck hunt at Duck Down Guide Service this season.
Thanks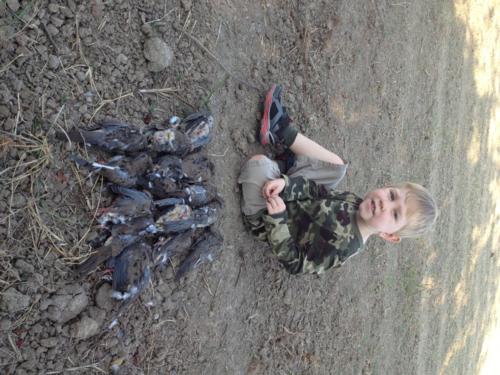 Kurt Wampole
This year's dove hunt was my first experience with Duck Down, and I can't say enough about it! While there were quite a few hunters, everyone had plenty of space and there were more than enough birds to go around! Guides and hunters alike were all exceptionally friendly, and the camaraderie was unbeatable. This was my son's first hunt ever, and it was one that neither of us will soon forget. Thanks to Ryan and his staff for the great hunt...you can bet that we'll be back!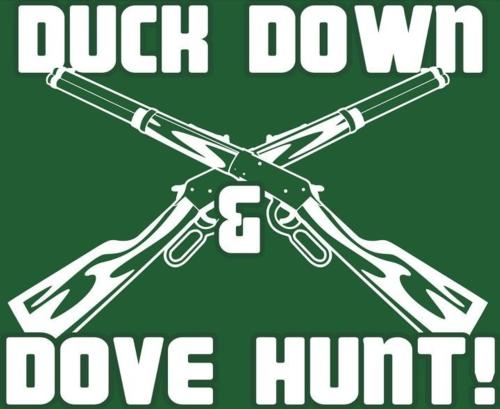 Isaac Wright
2013 - Little Rock
Ryan puts on one of the best dove hunts, if not the best, I've ever participated in anywhere. He is great to work with and a true sportsman. He keeps it safe, fun, and he has the birds - so many birds! I am thankful to have found Duck Down Guide Service and I have already begun referring friends.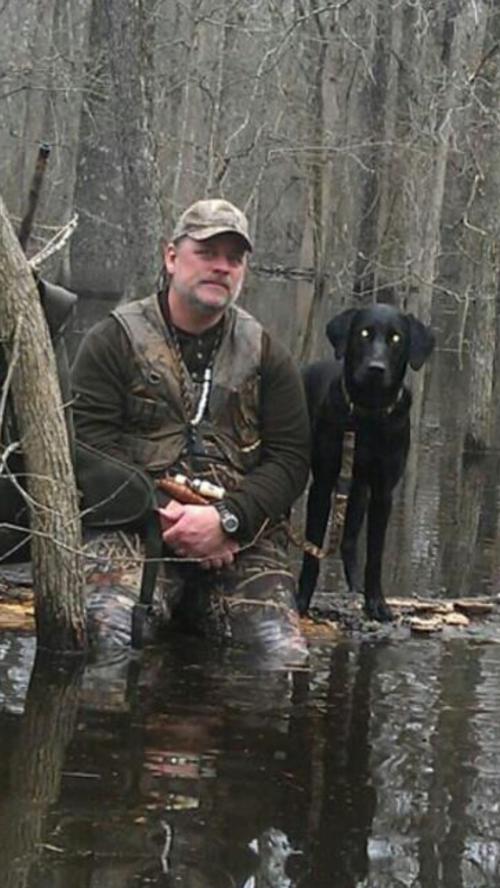 Bart Burgess
The Willey Farm could not be in a better location for prime duck hunting! Ryan works as hard as anyone in the business to provide a first class hunting experience for all his clients. Rotating and resting fields is a key part of keeping birds on their farm and in order for that to happen you need plenty of ground to hunt. Well, the Henderson's farm is one of the largest in the area that is left in one contiguous block. Do yourself a favor and check out Duck Down Guide Service, you won't be sorry!!!!!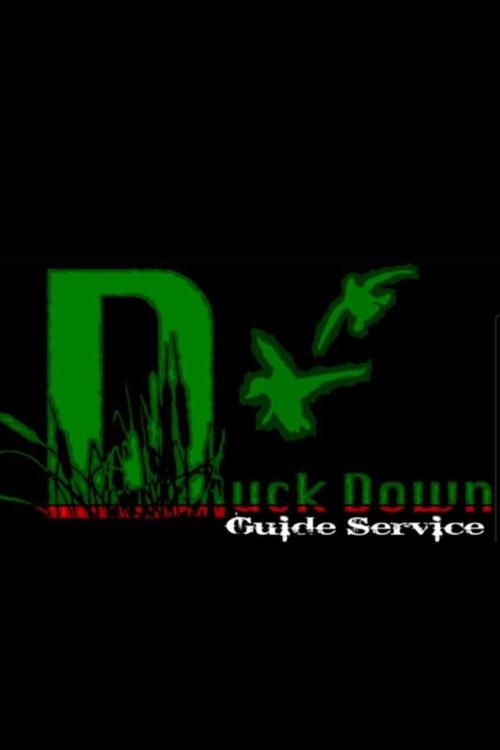 Steven Ransdell
the Wiley Farm is the best. Good times to be had and then some! Never a dull moment. Looking forward to cuttin some birds this year. #shoteminthelips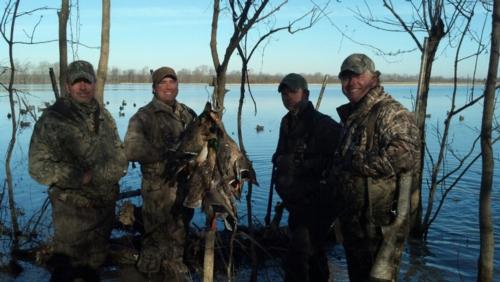 Jim Rodney
I've had the opportunity to dove hunt , goose hunt, & duck hunt on the Wiley Farm several times over the past 2 years. The 1st time was great & it seems to get better each time I go. Look forward to going again this year and enjoying the people & the place.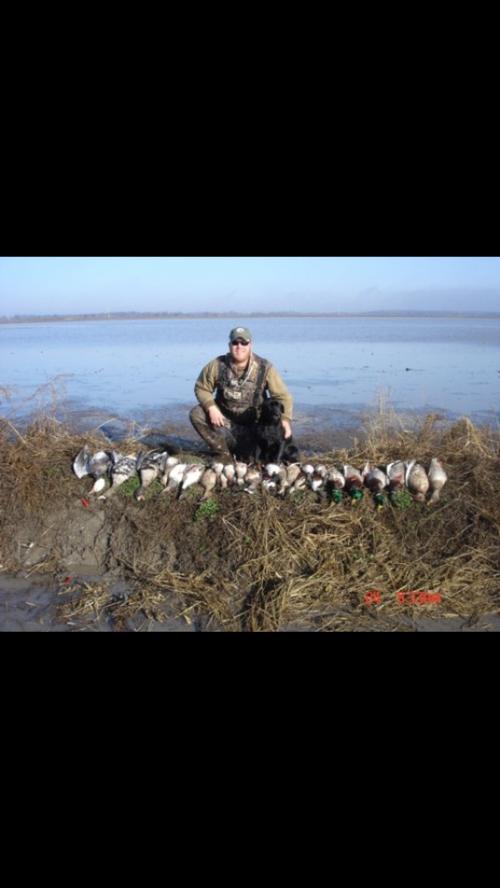 Matthew Finley
I will say a word...just a word. I have never hunted your "side" of the Willey Farm, but have had the most gracious opportunity to hunt that farm religiously the last decade and a half. I have had the blessing to have hunted some of the finest duck spots on the Grand Prairie and from a standpoint of ducks on hand, the Willey Farm, year in and year, out ranks at the top of the list. That area is as best you will find anywhere and I would put it up against any farm, anywhere, anytime, in the amount of mallards killed year in and year out. I have the opportunity to visit with Ryan's clients from time to time and they always are ready to come back the next season.......BTW I checked out your website, and your photographer deserves a pat on the back!!!!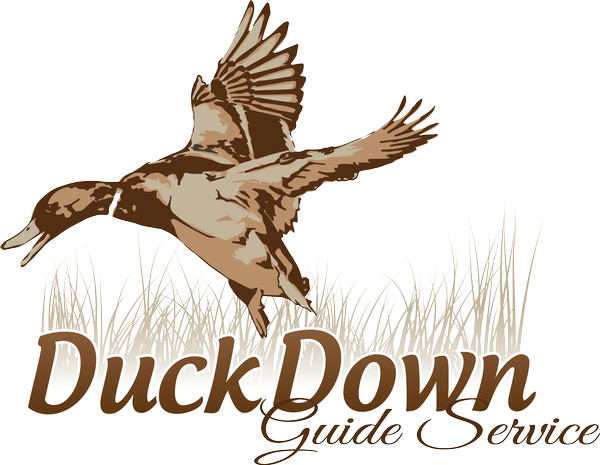 Stephen Bracy
2012 - Little rock
Great spot great hunt(s)!! I WILL be back asap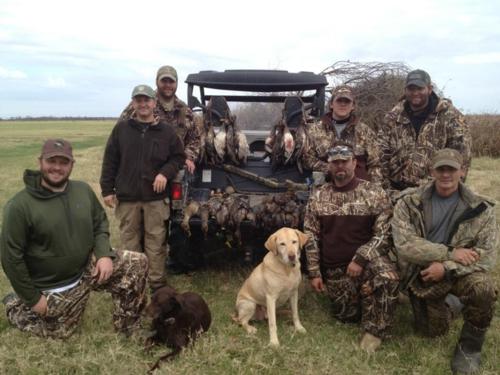 Chris & Josh Williams & Friends
40 ducks on opening morning of the 2012-2013 Arkansas duck season. A group of Mississippi boys couldn't ask for a better hunt. Call Duck Down Guide Service to book your next waterfowling adventure. Duck Down has half the rules and twice the ducks as other guide services.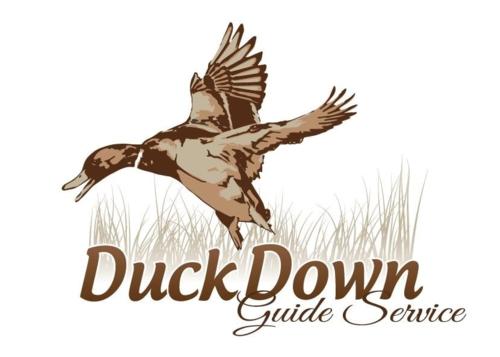 Greg Seaton Jr
30 Years - North Little Rock AR
I have known Ryan and the Henderson family for over 30 years. They exemplify a trusted as well as hard working farm family of eastern Arkansas. This farm lies in one of the most productive areas on the Mississip Flyway. This location along with Ryans hard work. Equal a waterfowling experience not to be matched. Greg Seaton Jr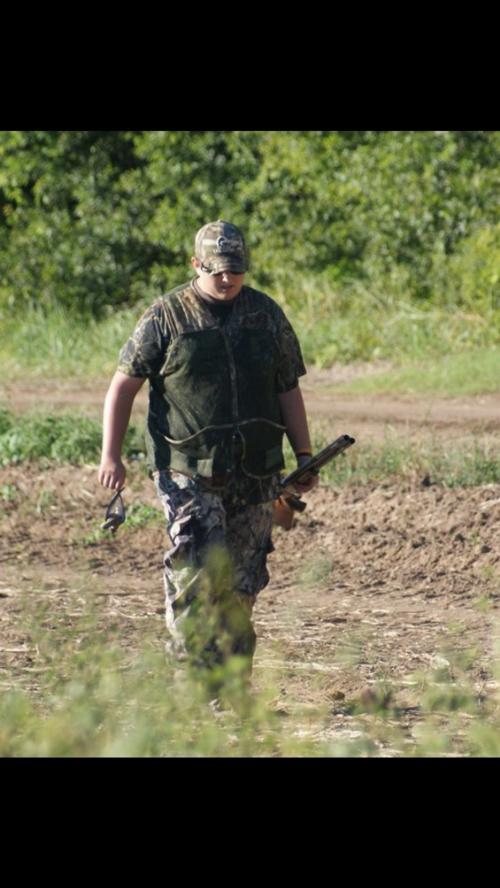 Nolen Reed
From the beginning - Dardanelle AR 72834
We started hunting with Ryan and Duck Down Guide service from the very beginning! This is a great Duck and or Dove hunt and have never failed to get our limit. Plus you can't beat the guides! Wonderful people and great time and a true tradition with our family.
Send us a Testimonial
To our past clients: We appreciate your comments and if you would, fill out the form with comments and a photo about your experience at Duck Down Guide Service. Fields marked with * are required. Please enter the Name field how you want your name to read on our website (Examples: John Doe, J. Doe, John D., John Doe Corporation).